MY STORY
I'm not really sure where to begin...
I guess the purpose of sharing my experiences regarding the moment I discovered I was losing my hair to the point I decided to take the step of wearing a hair system could hopefully help others.
Maybe you can relate, maybe you haven't had to go through what I did, or maybe you're at the beginning of the journey to hair loss and not sure what to do about it. Either way I hope it helps. I guess it all started when I was around 22....
I started to notice my hair was thinning and gradually over time it was starting to fall out more and more when it came to washing it. I wouldn't say I'm a vain person but one thing I did know was that I needed my hair. My hair helped shape my face and I definitely would not suit the bald or receding look. I was too young to start losing my hair and too young to have any signs of receding or visible bald patches, the idea of a comb over didn't go down well either.

---
When I started to lose my hair at first I didn't know what to do...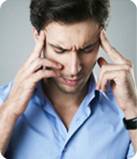 I searched the internet for hair loss products and came across a powder that you could sprinkle over the thinning areas to create a look as if it was covered. At the time it helped but it left such a mess and as the hair loss got worse even the power couldn't hide the fact I was going bald. I tried many products from powders to pills such as finesteride, minoxidil, regain but to no avail.

I looked into Hair transplant but soon realised it wasn't for me. Not only was it expensive it would take at least over a year from having your head shaved to an actual hair follicle growing from the implanted hair in your skin and the results quite possibly would be thin baby type hair, no density and repeated treatments would be required, along with potentially some unsightly scars and having to continue taking the medication for the rest of your life.

---
I then came across a website of a well-known and well established hair replacement company. Decided to go for my "Free no obligation consultation". They sat me down, fed me a bunch of stories (pack of lies), but being naive and desperate at the time all that I could think of was I'm going bald and desperate.

At the time they seemed to provide the answer to my problem. I was sold a very heavy-duty durable unit costing me £3500 (yes you heard that right), I was told it would last me at least 2-4 years but sadly only lasted 6 months. To cut a long story short and some very bad dealings with the Manager of that company I ended up spending up to £20k in 5 years.


---
No, I'm not rich... I had to take out loans and credit cards to pay for them. I also had to go in at least once every 3-4 weeks for maintenance and they continued to increase their prices. You see the problem was I was locked in by them. They had shaven the top of my head and I had no choice and nowhere else to go and boy did they know this. I had to pay to get a new replacement hair system as if I didn't the one I was wearing had worn out and I couldn't take it off and walk round with half my head shaved off, There was NO CHOICE and at the time didn't realise I had any options.

Trying various hair replacement companies, I was sold units that looked cheap and tacky, I was also sold hair units that had been dyed to cover the natural hair colour only to find out I was badly allergic to hair dye and boy did I suffer. They had no compassion and were very unhelpful would not even refund me, instead wanted me to pay for another one. They knew at the time I had no choice as I needed another hair unit and took full advantage of my situation.

After 5 years, some very bad experiences, £20k+ spent at these places and facing depression. I realised I had to do something about it.

During my time of wearing a hair unit I had met some interesting people and got myself some very good contacts within the hair industry. I carried out a lot of research and decided to go abroad to visit some of the places that manufacture hair systems. I sampled quite a few and through my own experiences and wearing a varied type of hair systems I finally knew the secrets within the Hair Replacement industry.

I created MH2GO, as I really wanted people to be able to wear a hair system without having to re-mortgage their house. We live in a world where the cost of living is rising all the time and we have mortgages, rents, bills to pay so I wanted to make it much more affordable. The truth is the manufacturing costs of making a hair system whether you pay £250, £700 or £3000 is EXACTLY the same. It really is down to the companies on how much they want to try and extract from you.

I then began to work as a consultant for a reputable Hair Clinic in London and MH2GO was allowed to affiliate with them. MH2GO started off as an online company and now I was able to hold consultations and provide fittings and maintenance with our affiliated company, however I quickly realised through the huge number of emails or calls from my customers how happy they were with the services and hair systems, many paid over £700 for a hair system and then they tried a MH2GO system and amazed at how much better the quality was at a fraction of the cost.

Through our journey MH2GO has now finally become a reputable company with many happy clients that it was now time to move on to the next phase. We have now opened our very own MH2GO Hair Replacement Company. A place where clients can come in, have consultations, offer maintenance services as well as fittings by our very highly skilled and trained hair stylists.

We want to be different from all other hair replacement companies where we see you as a person and not just a number. A place where you can feel at home and relaxed with no attitude. A place where our clients come first. I want to create an environment that I never got when I used to be a client at another replacement company.
---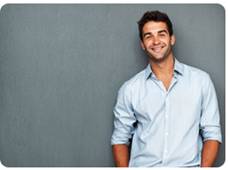 Finally....
Although I had some very bad experiences and dealings with the hair replacement company I first started off, I never regret going down the road of wearing a hair system. A hair system gave me back my hair but not only that, my confidence.

Wearing a hair system doesn't have to be hard work or daunting...It's just like having your own hair, for me it's actually better as my own hair was not that great so now I can create a really good natural style which suits me. There is nothing to be embarrassed about or feel paranoid when wearing a hair system as these days people are getting all kinds of things done to them and no reason why anybody would need to know, although myself I am quite open about it and my friends and family did not even blink an eye when I told them.
---
If at any point you want to ask me any questions or share any similar stories please free to contact me at
jay@menshair2go.com
Regards, Jay